Diseases and Pests
Black Shank
Black Shank can infect tobacco plants of any age. In young transplants, the stem can be affected near the soil surface, while the root system may become partly or completely black. Symptoms can be confused with damping-off caused by other organisms. In adult plants, a blackened lesion is observed at ground level and can spread to the stem.
Leaves may uniformly wilt overnight, turning yellow and wilting while still on the stem. If the stalks are split longitudinally along the infected portion of the stem, plate-like disks will be observed. Hot weather conditions and humidity favor Black Shank development. Advanced stages of this disease may cause partial or complete decay of the root system.
Under rainy crop conditions the plants may survive. However, stresses caused by dry weather conditions or hot temperatures normally kill the infected plants due to the collapse of the water absorption system.
The Black Shank fungus Phytophtora parasitica var. nicotianae survives in the soil and is easily spread to non-infected areas by equipment or through water. As the spores of the fungus are mobile, the distribution of the disease within a field may not be uniform. There are two known types of Black Shank, race 0 and race 1, and they are easily confused.
The most important management practice for the control of Black Shank is the use of resistant cultivars, but registered and approved fungicides are also efficient. Crop rotation and nematode control are also important, because nematodes pave the way for Black Shank to infect tobacco.
The destruction of crop waste/remains plays an important role in the control of Black Shank.
ProfiGen released several cultivars and hybrids with good resistance and/or tolerance to the different types of Black Shank. It is extremely important to identify which type of Black Shank has infected the field in order to opt for the most appropriate cultivars for every situation.
Symptom disease pictures: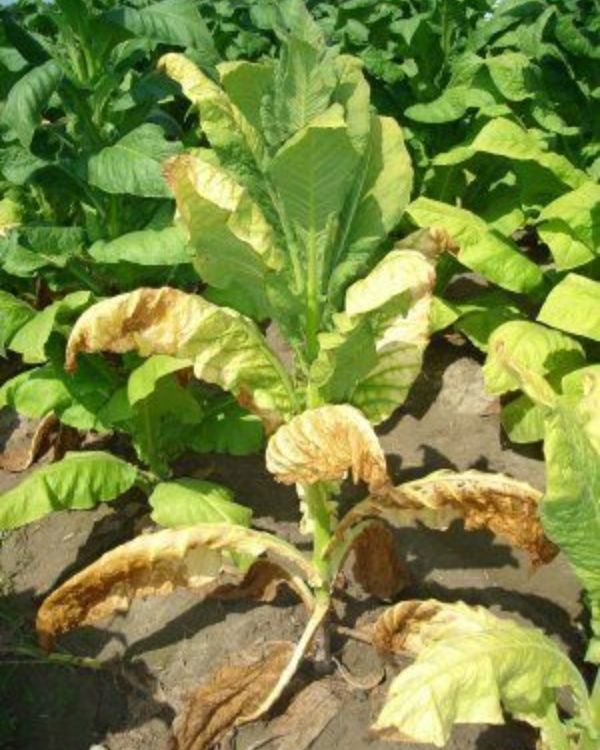 Initial symptom of plant infected by Black Shank.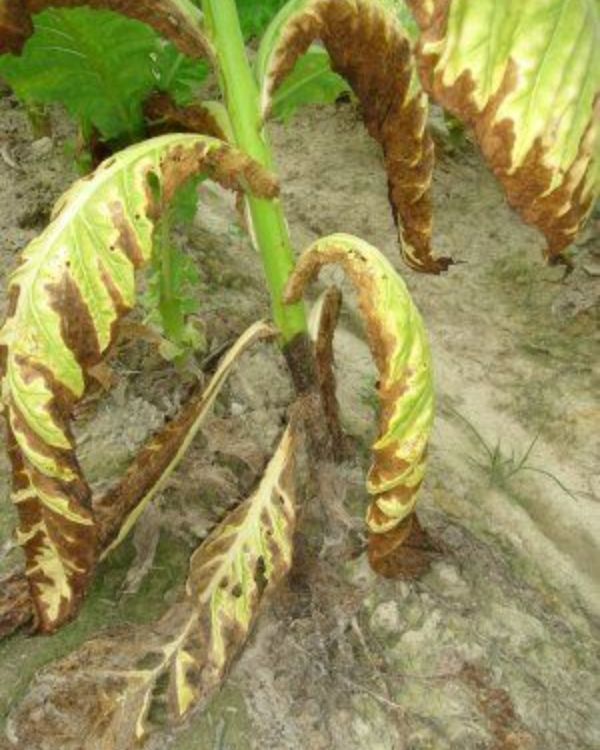 Black Shank at ground level.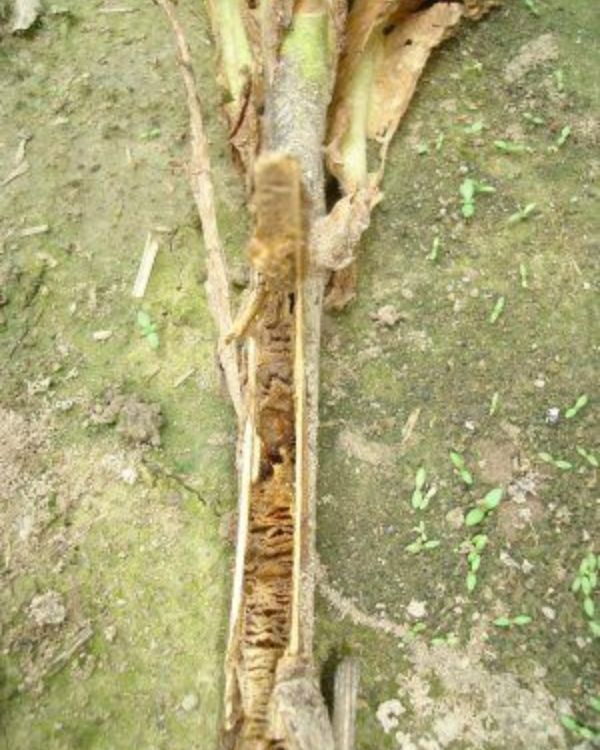 Disking of the pith of a plant infected with black shank
---
See also
Related products
PVH2233

PVY - Resistant



PVH2261

PVY - Resistant



PVH2404

PVY - Resistant



NC71

Black Shank - Resistant



NC72

Black Shank - Resistant



PVH1452

Black Shank - Resistant



PVH1600

Bacterial wilt tolerant



PVH2310

Early maturity



PVH2324

Early maturity



PVH2275

Nematode - Resistant



PVH2340

Nematode - Resistant



PVH2356

Nematode - Resistant



PVH2376

Nematode - Resistant



PVH2408

Nematode - Resistant



PVH2329

Yellow Stunt - Tolerant



HB4155P

Fusarium and Bacterial Wilt - Tolerant



HB4167P

Black Shank - Resistant



HB4192P

Black Shank - Resistant



KT204LC

Black Shank - Resistant



KT206LC

Black Shank - Resistant



KT209LC

Black Shank - Resistant



KT210LC

Black Shank - Resistant



KT212LC

Black Shank - Resistant



HB4488P

Nematode - Resistant



PD7309LC

Dark Hybrids



PD7318LC

Dark Hybrids



POH6002

Oriental Hybrids